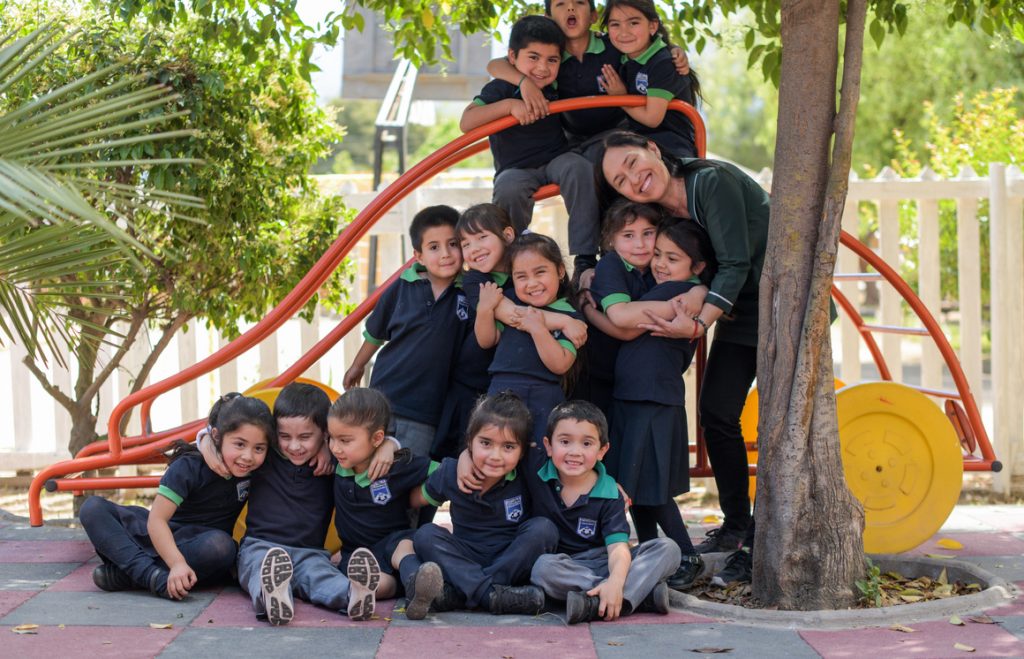 HUNDRED GLOBAL COLLECTION 2023
En 2023, la organización global HundrED destacó a la Red de Mejoramiento Un Buen Comienzo como una de las 100 innovaciones educativas más impactantes y escalables del mundo.
HundrED es una organización global sin fines de lucro con sede en Finlandia que mejora la educación a través de la detección y visibilización de innovaciones escalables y que cuentan con impacto comprobado.
Más información en https://hundred.org/en/innovations/2-un-buen-comienzo-improvement-network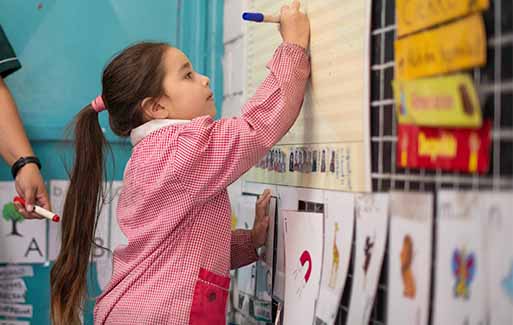 THE FOUNDATIONAL HANDBOOK ON IMPROVEMENT RESEARCH IN EDUCATION
En 2022 la publicación "The Foundational Handbook on Improvement Research In Education" destacó a Un Buen Comienzo, nuestro programa de desarrollo profesional docente y directivo que busca contribuir al mejoramiento de la calidad de la educación inicial, y su aporte a la investigación sobre mejoramiento continuo en educación.
Este tipo de investigación se distingue por el uso de enfoques inclusivos para el análisis, diseño, implementación y evaluación con miras a comprender y abordar los desafíos y necesidades profundamente arraigadas en los contextos escolares y comunitarios.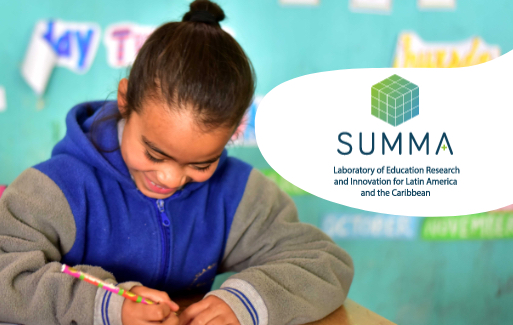 SUMMA
In 2018, the Laboratory for Research and Innovation in Education for Latin America and the Caribbean (SUMMA) included the Good Start programme on the map of 50 international educational innovations that have shown solid evidence of achieving their objectives and impact.
SUMMA was created by the Inter-American Development Bank (IDB) and Fundación Chile, with the aim of transforming education policies and practices in the region.
More information from SUMMA: https://www.summaedu.org/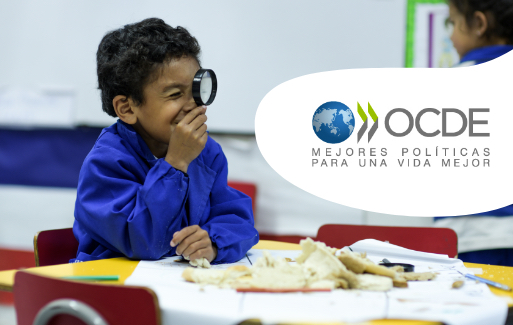 OECD
Engaging Young Children Lessons from Research about Quality in Early Childhood Education and Care (2018) presents a meta-analysis of programmes and policies that have been shown to have effects on the quality of early childhood education and care and children's level of development. This study considers research on the impact of the Good Start Programme on the quality of educators' educational interactions at this level.
The Organisation for Economic Co-operation and Development (OECD) seeks to share experiences and seek solutions to common problems.
More information from OECD: https://www.oecd.org/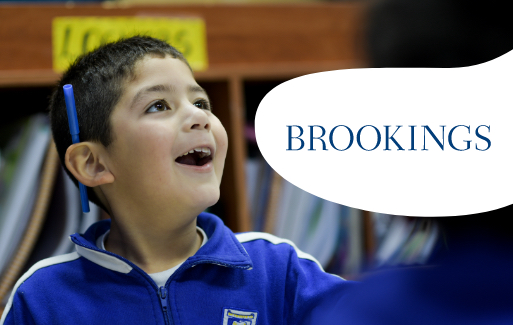 BROOKINGS INSTITUTION
The book Leapfrogging Inequality (2018) presents the results of international research that identified 3,000 educational innovations in more than 160 countries. A Good Start is part of this catalogue of programmes and policies that have generated positive changes in their respective contexts.
The Brookings Institution is a social science research centre for creating inputs to improve public policy around the world.
More information from Brookings Institution: https://www.brookings.edu/es/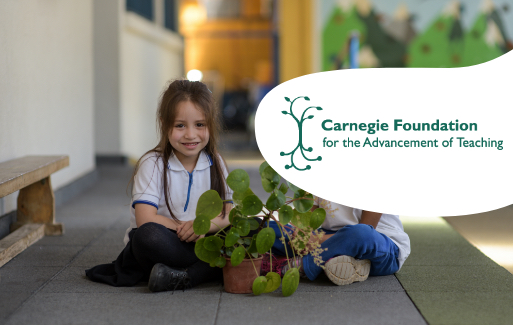 CARNEGIE FOUNDATION
For its innovative work with educators and school leaders, the Un Buen Comienzo Programme was recognised as an outstanding case in the application of the continuous improvement methodology by the Carnegie Foundation. Fundación Educacional Oportunidad is the only institution outside the United States to be recognised as a Spotlight on Quality in Continuous Improvement (2019).
The Carnegie Foundation promotes the application of improvement science to accelerate learning and improve pedagogical practices.
More information from Carnegie Foundation: https://www.carnegiefoundation.org/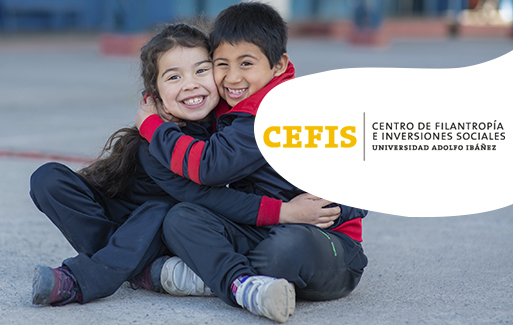 CENTRE FOR PHILANTHROPY AND SOCIAL INVESTMENT CEFIS UAI
"Towards Strengthening Institutional Philanthropy in Latin America" is a publication that brings together research from five countries on the reality of philanthropy in the region. The Good Start Programme is recognised as an initiative that systematically applies evaluation plans and data-based decisions to improve the quality of early education in Chile.
We invite you to download the book here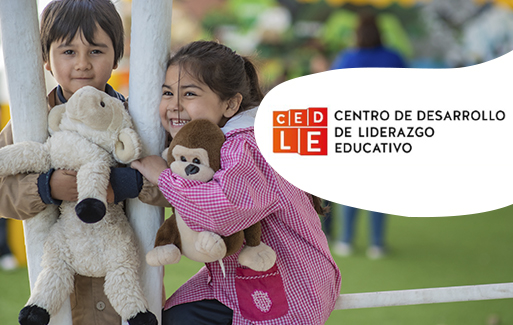 CEDLE EDUCATIONAL LEADERSHIP DEVELOPMENT CENTRE
The Centre for Educational Leadership Development edited the book "Networks of Educational Leaders: Tools for Collaboration", which highlights the work of the Improvement Network Un Buen Comienzo as a networking experience in our country.
We invite you to download the book here