On Transfer of Learning
This Area seeks to share what the Foundation has learned over the years from the implementation of the programmes Un Buen Comienzo, We Learn and Asistencia. This is achieved through the transfer of knowledge, methodologies and resources that have been tested in the field.
In this way, it is a strategic axis of the Foundation to contribute to and influence educational institutions, both public and private, that seek to impact on the quality of nursery education and early English teaching.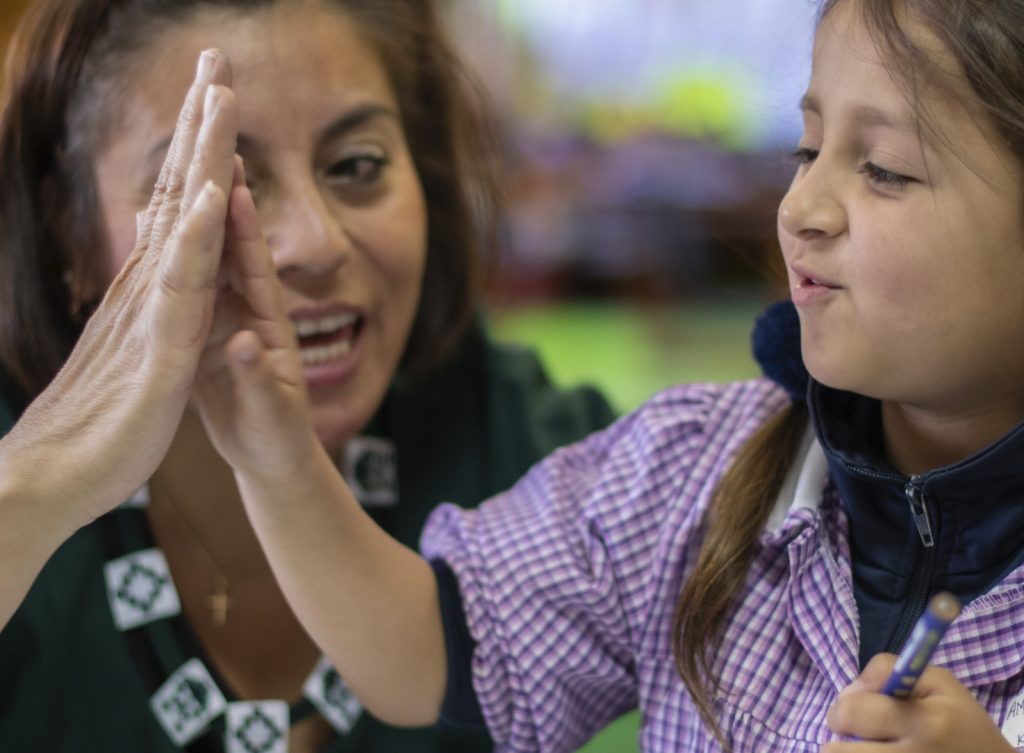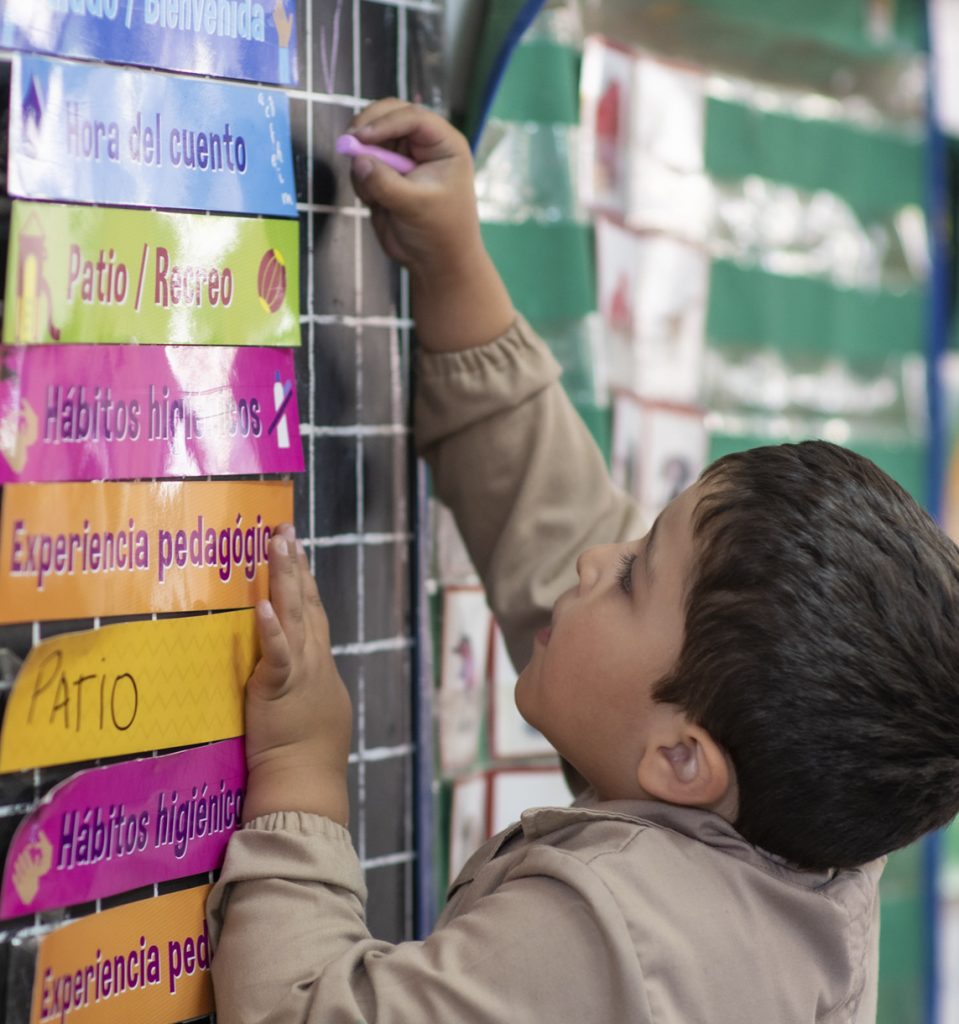 What does it consist of?
The Transfer of Learning Area is structured around three lines of work:
Pedagogical resources: we systematise and make freely available pedagogical resources developed within the framework of the Foundation's programmes, which can be replicated and adapted to local contexts. These include curricula, strategy guides, application videos, daily plans and teaching materials, among others.  
*To access these resources, we invite you to visit our e-learning platform.
Training for teachers and managers: we train educational teams and managers in our own knowledge and strategies. Whether in initial or continuous training contexts, we seek to provide close and practical support that allows institutions to integrate these tools in a meaningful and lasting way. This is done in partnership with local education services, universities, technical training centres and public providers of kindergarten education, among others.         
We base our work on evidence and constantly measure the impact of our programmes, thus contributing to the development of both scientific and practical knowledge in early childhood education and early English language teaching. In order to share and expand this knowledge, we participate in and organise inter-institutional roundtables, seminars and conferences at national and international level, among others.