Since its inception, the Foundation has managed innovative education programmes with a high level of commitment and rigour. In this line, we have placed emphasis on evaluation, both of processes and results, in order to continuously improve and understand their impact on children's learning and teachers' practices, as well as to learn lessons that allow us to improve.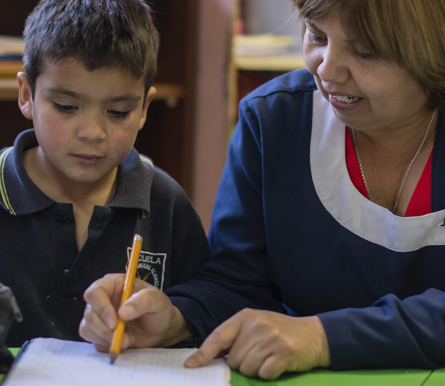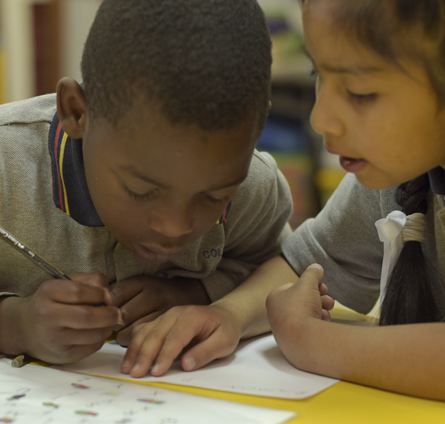 A Good Start Programme:
A Good Start was subject to a rigorous pilot evaluation during the period 2008-2011 in the Metropolitan Region.
The design of the evaluation, which measured the impact on children's learning and pedagogical practices, was carried out by Harvard University and implemented by the Centro de Políticas Comparadas en Educación (CPCE) of the Universidad Diego Portales.
Once this phase was completed, and with the start of a new phase of UBC, during 2011 and 2012, data were collected for a new study by CPCE, this time with a quasi-experimental design.
Since then, the Foundation has continued to evaluate all cohorts and the data has been used both to feed back into the process and to measure impact.
We Learn Programme:
Desde el año 2012, la Fundación viene realizando procesos de evaluación externa con el objetivo de conocer el impacto del programa en el aprendizaje de inglés de sus estudiantes. Estos procesos han involucrado estudiantes de 4to y 6to básico en distintos años de implementación. 
Se ha trabajado con Asesorías para el Desarrollo, Instituto Chileno Norteamericano de La Serena y Grupo Educativo Inglesa, quienes han elaborado, aplicado y procesado los resultados de pruebas estandarizadas siguiendo lineamientos del Marco Común Europeo de Referencia. Estos resultados, junto a mediciones cualitativas y evaluaciones de proceso internas, han permitido al programa mejorar su diseño, replantear sus objetivos y formatos de trabajo, para continuar colaborando con escuelas a lo largo de Chile en potenciar la enseñanza del inglés en educación pública del país.