These schools are characterized by having students from different grades in the same class, a situation that presents a great challenge for teachers of this language when teaching and evaluating.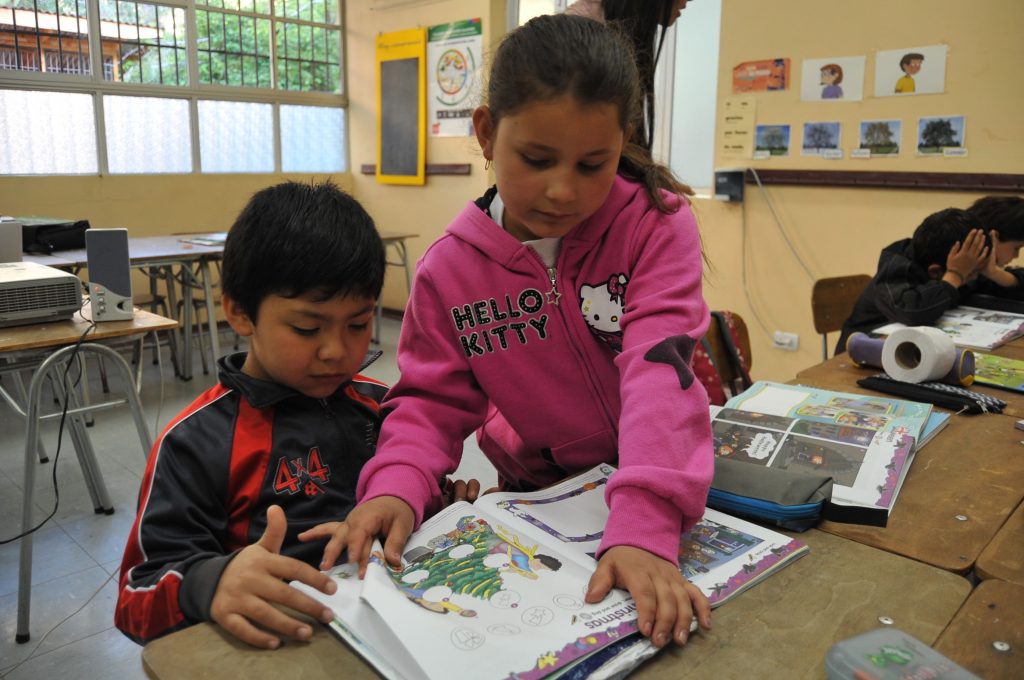 As part of their work in collaboration with the We Learn program of Fundación Educacional Oportunidad, the teachers in charge and the English teacher of Paihuano participated in meetings for the co-construction of a project to make curricular and methodological adaptations for English classes according to their needs and context.
This project seeks to take into account the particularity of having girls and boys from 1st to 6th grade in the same classroom, as is the case of the schools belonging to the Gabriela Mistral Microcenter and also the Mario Aquiles Rodriguez School, where the pre-kindergarten and kindergarten, 1st and 2nd, 3rd and 4th and 5th and 6th grades are combined, respectively.
In order to address these particularities and achieve effective English teaching, didactic and methodological strategies, together with the teacher's own competencies, are key to achieving appropriate student learning.
Karla Raipán, coordinator of the We Learn program, explained that "in order to ensure that the needs of each school are represented in this project, a survey of information was carried out with the teachers of the Paihuano Microcenter. This consisted of holding a face-to-face meeting in each establishment, in order to know the reality of each of the schools".
"In addition, a joint meeting was held in which criteria were pooled and the first action to be taken was defined, which will be the construction of an evaluation instrument that will allow the English teacher to evaluate all the students in his or her classroom without having to separate them by level," he added.
After this first step, the final idea is that all the work that comes from the Gabriela Mistral Microcenter through these adaptations for multigrade schools can be available to all schools in Chile with similar characteristics.