To make up for face-to-face classes and not interrupt the learning of its 198 students, the Jerónimo Godoy Villanueva School in Pisco Elqui, Paihuano, designed a distance learning method that involves all subjects and also combines the use of printed material and social networks from kindergarten to eighth grade. The main activities they have carried out are capsule recordings, which are then shared on the school's platforms - Facebook, Instagram and YouTube - according to the needs of their community. The teams have been able to reach almost the entire student body with activities that are playful and easy to do at home.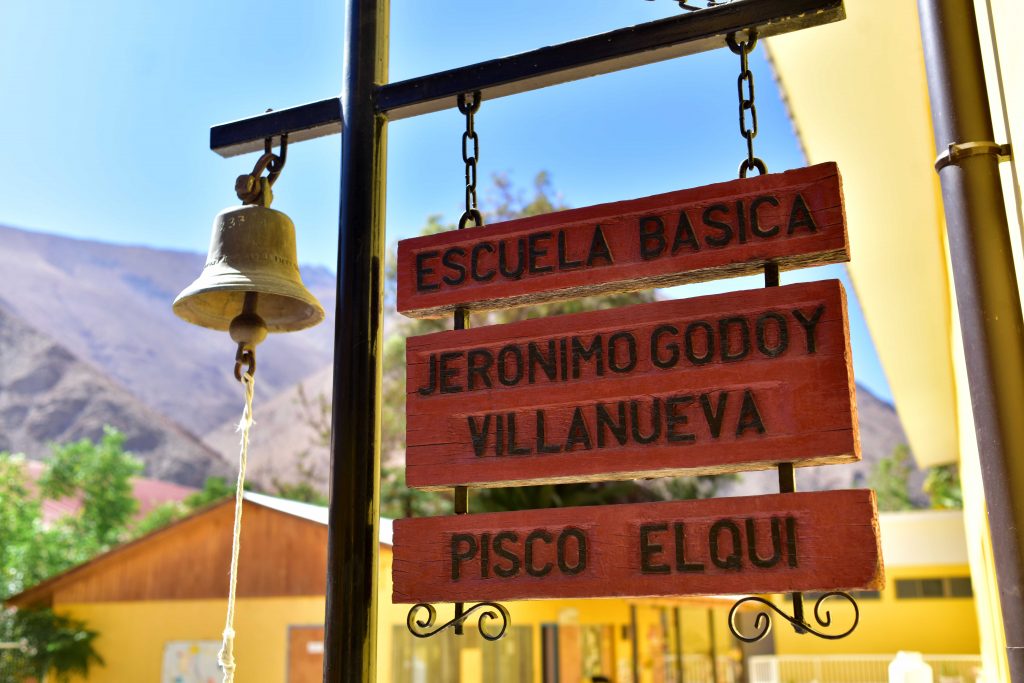 Claudia González, an English teacher, warns that the health crisis has been a great challenge for the Hieronymites in socio-emotional terms and says that the community seemed unprepared to deal with it because of the unexpectedness of the situation. "It has been really difficult and with a very high emotional cost," she says.
"We never imagined that the pandemic would be so conflictive for us," says Adriana Salazar, a parent in eighth grade. "This is our last year, Martin will enter secondary school and we have seen how the affections with those with whom he has travelled this path have been interrupted. Although the school's concern to keep us connected has been enormous, inevitably there are things that are lost: the relationship with teachers, classmates and school coexistence".She explains.
"Fortunately, we have an articulate and collaborative team," says director Dorys Torres.says director Dorys Torres. She explains that the team is small but its commitment is enormous, and the school immediately activated the pandemic protocol shared by the Ministry of Education and made it known to the educational community through its various information channels.
The director adds: "As it would be a preventive quarantine that would last for two weeks, we organised ourselves around working with printed guides".. In this way, she says, the material was prepared weekly and parents came to the school to pick it up.
The community was consulted regarding internet connectivity and access to a device at home, as a first approach to the development of an online teaching model. From this consultation it was found that 73 students did not have a computer or internet connection, considering also that a significant number of households had to share its use.
During this first stage, the strategy began to be designed, which, on the one hand, was to adapt the objectives of the subjects in terms of language and mathematics, the core subjects, and to incorporate the use of different social networks, diversifying them according to the needs and interests of the community.
"After the first cases in the commune," says Dorys Torres, "we stopped handing out the guides physically. From that moment on, everything began to be digital, adjusting together to the core subjects, so as not to overwhelm our students and parents".
During this period, Martin has found it hard to get used to doing his academic activities from home. "I would much rather do my homework at school. In the first few days, what I found most difficult, along with losing contact with my class, was not being able to solve my doubts immediately".He explains.
"It was necessary to change the organisation. The work became a collaborative agenda, where together we choose a Learning Objective, whether it is language or mathematics, and the other subjects adjust their activities to these more transversal learnings".The English teacher explains. She adds: "In April, after the break, rather than producing printed material, we started to invest all our energy in shaping this new way of learning to be closer to our students.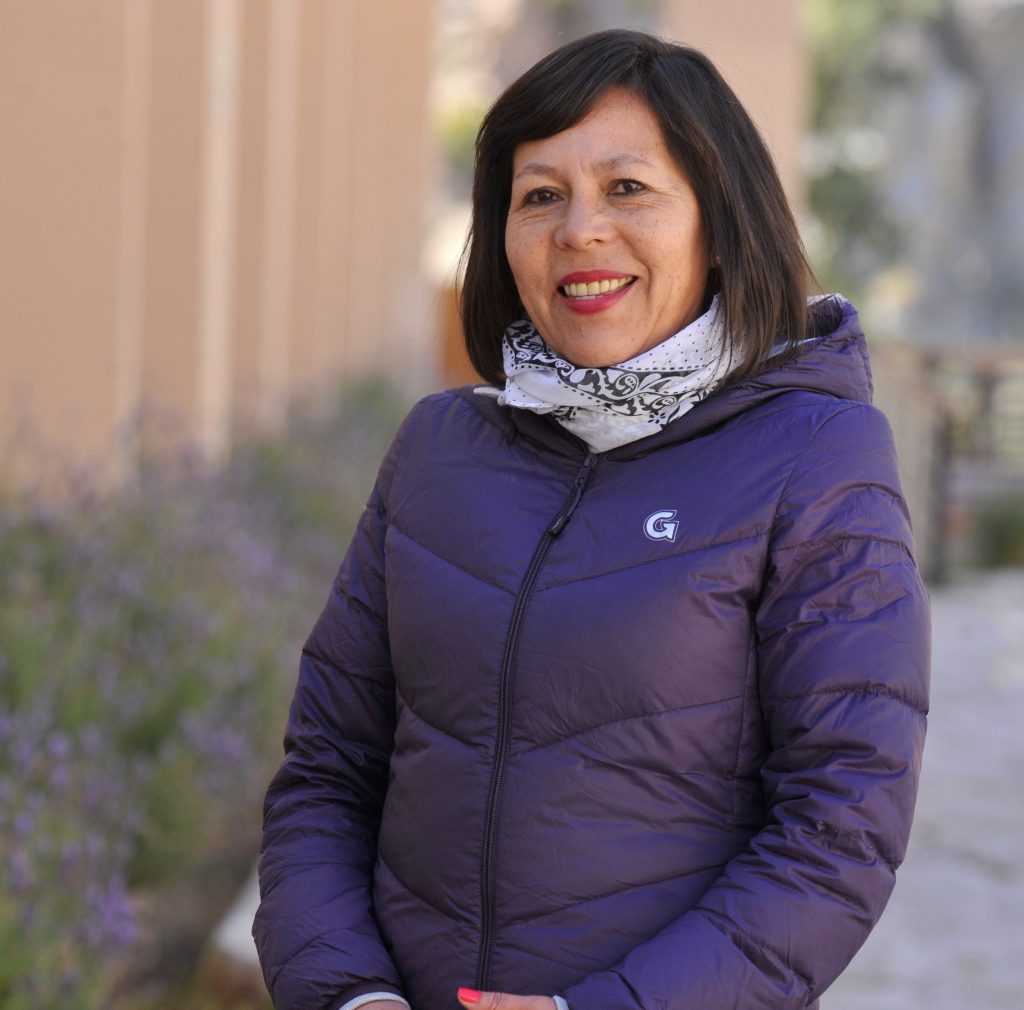 "Our school always had a Facebook page, but due to connectivity problems, this information channel was not favoured. However, in the integration programme and in the various meetings we held, we agreed that during the crisis we should promote this tool to reach as many students as possible," explains Yessica Jiménez.
And it was the students themselves, says the PIE coordinator, who came up with the idea of including, in addition to Facebook, the creation of an Instagram account, the most popular social network among students between fifth and eighth grade. "Our students, especially those who do not need an exclusive accompaniment in their educational process, let us know that they do not use Facebook. They suggested the creation of an Instagram account and the council decided to include it".Yessica
Jiménez explains.
This background was also confirmed by the special educator Diego Araya, an integration teacher with vast technological knowledge, who has been in charge of managing the networks. "On Diego's recommendation, we moved most of it from Facebook to Instagram so we could connect with our older students. That's how we started with the capsules, in which we have always been careful to plan very well the objective we want to achieve, so that it is digestible and eye-catching for the students".says teacher Claudia Gonzalez.
"With the videos on Instagram," says Martín, "it has been easier to understand some concepts that I couldn't solve with the guides at the beginning.
But the other question immediately arose within the school: What options were there for those who did need to be more closely accompanied? "The creation of our YouTube channel was born out of the need to be closer to and connect with our youngest children.says Dorys Torres.
"NT1 teachers were the first to edit videos for the YouTube channel. It was difficult for the younger children to develop the printed material, because parents often could not invest the time they needed to support their children," she adds.she adds.
"The YouTube channel has produced excellent results.says Claudia González. "It has connected us with the youngest children and has given us the versatility for parents to approach the channel when time, internet access or equipment availability allows. And although feedback with our community is an aspect that we need to improve, our strategies and work together has been a great help and we have been able to approach our community as a block in a much more solid way".
This initiative is part of the document "Educational communities: 6 stories of innovation in times of pandemic" which you can download in full at this link https://bit.ly/2DGXlJ6